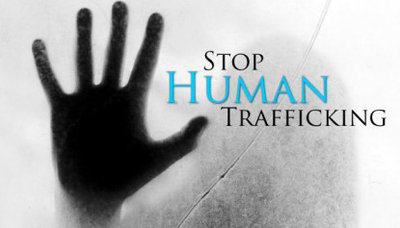 1.  The ongoing rescue of people in the Mediterranean, arriving in Italy from Libya, highlights the horrors of the human trafficking trade
2. Talking about the humanitarian disaster in terms of migrants attempting to reach European shores places the blame on the victims rather than the criminals driving the human trafficking trade.
3.  If we create power vacuums in countries we need to expect people will flee their homes in desparation in search of safety or tempted by the promise of a better life.  It underlines the importance of the transition and transformation of war economies.
4.  Making the dangergerous and often deadly crossing is an option considered by the most desparate.  Since the beginning of the year at least 900 have died trying to reach Europe.
5.  Italian Prime Minister Matteo Renzi called for an emergency meeting of European Union leaders this week, saying "We cannot remain insensitive when every day there is a massacre in the Mediterranean."
6.  The United Nations Global Initiative to Fight Human Trafficking is based on a simple principle: human trafficking is a crime of such magnitude and atrocity that it cannot be dealt with successfully by any government alone. This global problem requires a global, multi-stakeholder strategy that builds on national efforts throughout the world.
7.  Human trafficking is a lucrative business.  A conservative estimate of the crime puts the number of victims at any one time at 2.5 million. We also know that it affects every region of the world and generates tens of billions of dollars in profits for criminals each year.
8.  There are relatively few convictions of traffickers in proportion to the number of victims.
9.  Last year, British policy was made clear by the new Foreign Office minister, Lady Anelay: "We do not support planned search and rescue operations in the Mediterranean."  She said the government believed there was "an unintended 'pull factor', encouraging more migrants to attempt the dangerous sea crossing and thereby leading to more tragic and unnecessary deaths".
10.  The ongoing crisis in the Mediterranean is likely to represent human trafficking and human suggling activities.